We design, build &

grow

e–commerce

websites
Increase eCommerce revenue with our team of content-focused, results-driven strategists, engineers, and marketing experts.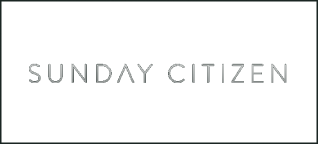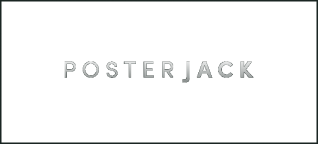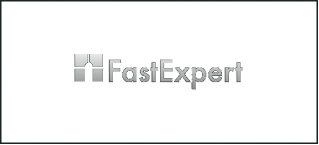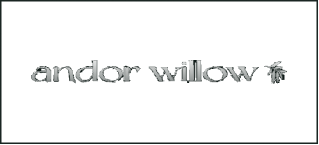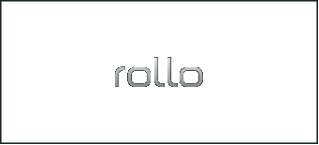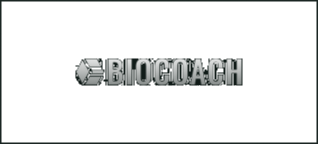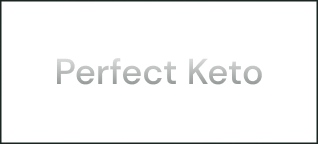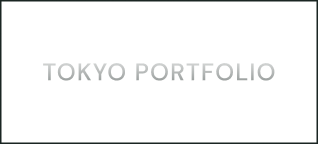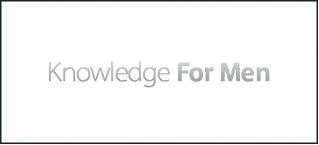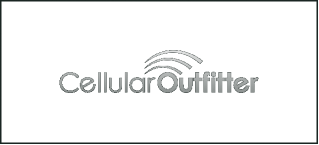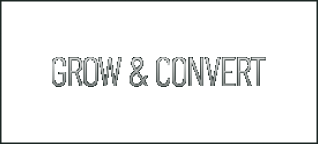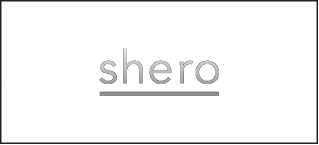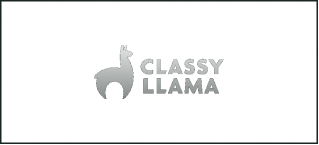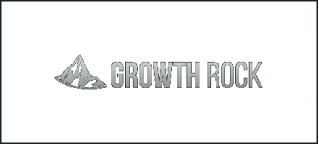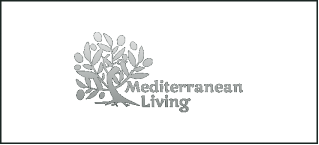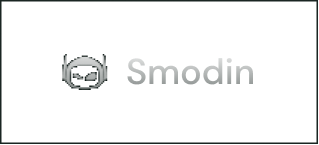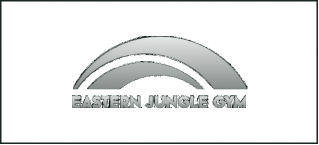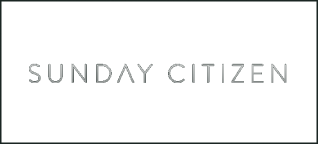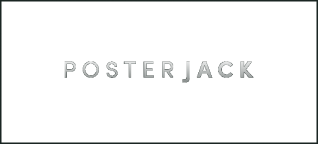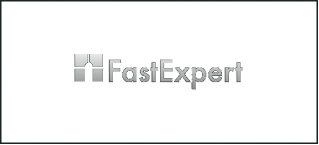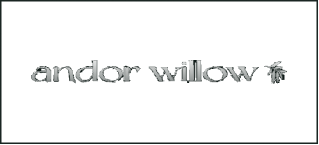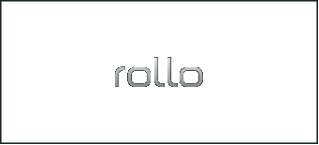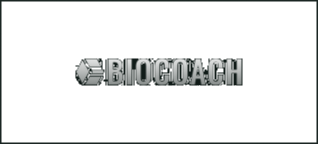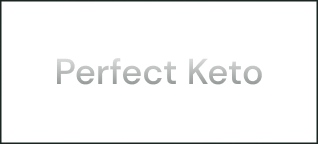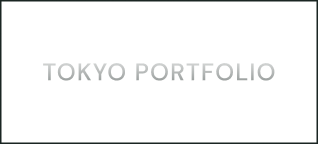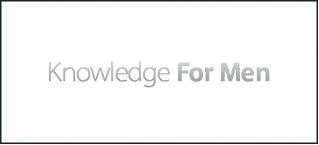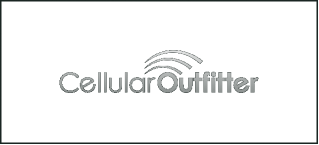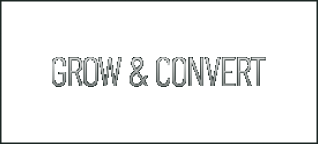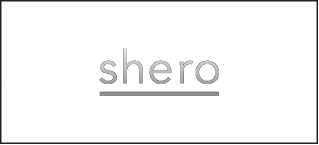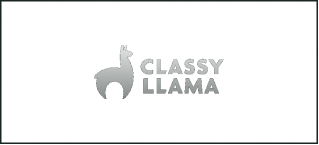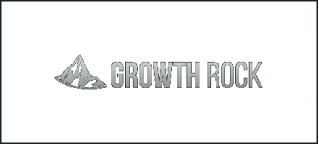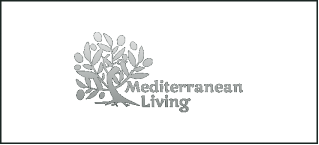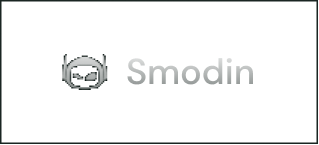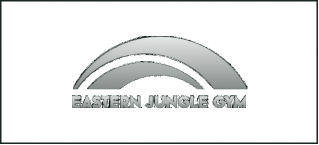 OUR SERVICES
Services
we provide
Design
We craft visually stunning and conversion-focused, user-friendly eCommerce experiences that engage your customers and boost your sales.
UX & UI Design
Landing Page Design
Graphic Design
Build
We engineer scalable, high-performance stores with our team of experienced developers and build custom solutions that evolve with your business needs.
Shopify
Site Migrations
Magneto
WooCommerce
BigCommerce
Headless eCommerce
Site Migrations
Grow
We accelerate eCommerce growth by combining creativity and past experiences to deliver exceptional digital marketing solutions for your success.
Growth Strategy
Content Writing
Content Marketing
SEO
CRO
Performance Marketing
Email & SMS
OUR thoughts
From
the blog
eCommerce Keyword Research Strategies (& Pitfalls to Avoid)
We've managed keyword research, content development, and SEO strategies for various eCommerce businesses (e.g., custom printing services, mattress companies, home decor brands, backyard equipment, wineries, manufacturing, and more) over the last five+ years. In our experience, we've seen these teams fall into a few common pitfalls when researching keywords and building content plans:Chasing high-traffic keywords to "get their name out there" instead of targeting qualified audiences.Targeting any keyword that seems relevant to their brand without basing content plans on actual content marketing goals.Copying competitors' content plans to "be competitive" without combing through to find the keywords that make sense for their business.So we've developed strategies to course correct and generate ROI from website content — these strategies can be applied across eCommerce brands because they're based around your unique offerings, target audiences, and short- and long-term goals.And this guide walks through our approach. It covers:How to identify keywords with real business potential and drive conversions (actual sales) from content. Best practices to create variety in your content plan and use content marketing to achieve multiple goals — so you can employ brand awareness strategies while improving ROI from content. The best SEO tools to perform keyword research. What to avoid when building out your content plan. Our team can also show you the ropes. We're a full-service agency that can build strong content plans and develop SEO strategies to improve rankings and visibility, promote traffic and new visitors, and drive ROI from content. Schedule a free consult. How to identify buying-intent keywords for eCommerce websites & drive sales from contentThough most eCommerce businesses are interested in content marketing as a means to grow their brand name and increase website visitors — the end goal of all marketing (increasing brand awareness, attracting new potential buyers) is to promote sales from your online business. So the best way to do that is to get in front of Googlers at the bottom of the funnel — a.k.a. when they're actively interested in what you offer and ready to make a purchase — and target keywords that indicate buying intent.Types of keywords that indicate buying intent include: Product or service keywords Brand-specific keywords (your brand name or competitors) Long-tail keywords that describe a problem your product/service solves or task it completes Let's talk more about each category and provide some examples. Category — product or service — keywords These are the exact search terms Googlers would look up to find the products or services you offer — they're the absolute most bottom-of-the-funnel keywords. These are typically straightforward and easy to identify (think product categories and names). For example, say you manage website content for an online mattress brand; you'd want to target product names like "memory foam mattress," "hybrid mattress," or "latex mattress," depending on what your brand offers.You can also think of product or service comparisons, for example: "memory foam mattress vs. latex" or "types of mattresses," and target readers (slightly more up the funnel) researching product categories. Think of your brand offerings — main offerings and "extras" — and put together a list of products and services to use as a foundation for keyword research. Then, you can search related keyword ideas for each product or service and determine the right keywords to slot into your content plan. Then you want to prioritize keywords based on what's most valuable to achieving short- and long-term goals. For example, a keyword like "memory foam mattress" is more valuable than "waterproof mattress protector" because one product obviously brings in more revenue (high ticket products vs. low ticket products). That said, you shouldn't totally overlook content about mattress protectors; this content is just lower on the priority list and can be slotted in when convenient. You may prioritize promotional content if you're just releasing a mattress protector or if you want to encourage sales for that product specifically.Note: some of these keywords will have high search volumes and keyword difficulty scores, so it might be harder to rank for them initially. If the keyword is applicable to your brand and it makes sense to target, we recommend slotting it in. Then, once your website starts appearing for this keyword, you can reap the benefits of increased traffic and targeting qualified buyers.Category keywords that contain a layer of specificity Other keywords in this realm include category keywords that have an added layer of specificity. These indicate even greater buying potential because Googlers are looking for an exact product or service — they've likely done some research about the product and are ready to pull the trigger with a brand that offers what they need. So if you fit the criteria, there's a good chance Googlers will take the next steps with you. Let's circle back to our mattress brand example: say this brand's competitive advantage is that they offer organic mattresses and bedding (e.g., plant-based memory foam, organic latex). Targeting keywords with those specific details — for example, "organic latex mattress for side sleepers" or "latex mattress with organic certification" — is even more advantageous because those Googlers are further qualified and better potential buyers. You could even use this to improve local SEO if you have retail stores in certain cities — "organic latex mattresses in [location name]" and attract Googlers who still wish to make their final purchase in person.Note: these keywords will likely have fewer searches than main category keywords. Although it may seem enticing to target the keyword that gets you in front of more prospective buyers, you have a much greater chance of seeing success from content by narrowing in and being more strategic with who you target. You can slot in a mix of keyword types (which we'll talk about below), but you shouldn't rule out these variations of product keywords just because they have a lower search volume. In our experience, we've seen them convert at a much higher rate.Competitor keywords Competitor keywords also indicate buying intent because Googlers are researching and comparing brands they're interested in doing business with — these are also pretty bottom-of-the-funnel opportunities. There are two types of competitor keywords: Keywords that include "[competitor name] + alternative" (or "competitor") — for example, "Tempur-Pedic alternatives" or "Casper competitors."Vs. keywords that compare two brands — "[brand name #1] vs. [brand name #2] — like Tempur-Pedic vs. Casper. It's helpful to find "Vs." keywords that mention your brand name, but you can also find creative ways to target other variations and insert your name in those conversations.Compile a list of your most noteworthy competitors to gather keyword ideas that fall into the above buckets — direct competitors or those who offer similar products or services are most valuable here, but you can also weave in other names that make sense for your organization. Then you can add these keywords to your content plan and effectively target Googlers who are interested in solutions similar to yours (and may be good prospects for your business). Also, consider your brand-specific keywords here — like "[brand name] reviews" or "[brand name] discounts" and build landing pages to target those keywords. These are a little less valuable because the reader already knows about you, but offering the right resources at this stage of the sales process may give readers the extra push to make a purchase. Long-tail keywords that mention problems or tasks your brand can solve The next category includes keywords that mention problems your products/services solve or tasks they complete. These are a little less obvious, and they target Googlers farther up the purchase funnel, but they still indicate buying intent because readers are looking to solve a specific problem or accomplish a specific task — so if you offer a solution, you have a chance of converting these readers into customers. To identify these opportunities, think about why people purchase with your brand, the pains customers mention, the goals they want to accomplish, and your competitive advantages. Also, consider search intent when assessing the value of each keyword — grounding yourself in the Googler's shoes gives you a better idea of whether the searcher is likely to make a purchase or just researching.Take our example mattress brand — some keyword ideas may include: "how to find the right mattress size for bedroom space," "which mattresses are organic," or "how to stay cool during sleep." These Googlers aren't directly looking up products or brand names, but they're still in the market for what you sell. Then you could write content that answers these questions while promoting your brand — you could:Provide tips on comparing mattress sizes with bedroom sizes and recommend your products within.Explain how to find an organic mattress, the materials and certifications to look for, and explain how your beds fit the bill. Write a blog post on how to prevent night sweats and weave in details about cooling sleep products.Here's another example to help your brainstorming. One of our clients, PosterJack, offers online printing services (in a variety of formats and with custom frames) — so we slotted in keywords like: How big can I print my photo?Photo frame size chart Where to print out panoramic photosHowever, we also prioritized topics like "best canvas print services" and "best places to print large photos" because this introduced PosterJack to potential customers interested in the services they offer. How to create a well-rounded content plan for eCommerce businesses The best way to create a well-rounded eCommerce content strategy is to incorporate keywords at each stage of the funnel — while prioritizing those at the bottom; these transactional keywords attract the Googlers who are more likely to buy from you and drive ROI from content sooner. Slot in product or category keywords, competitor keywords, long-tail keywords, and brand awareness content to help you work towards multiple goals. The exact ratio of keywords per category is highly dependent on your current website performance and what you want to accomplish. That's why basing your content plan on your goals is so important; you identify the opportunities that make sense for your brand, then determine the right order to schedule topics and strategies to target keywords. For example, if you already have an established eCommerce site with a large library of content, buying-intent keywords should be your greatest priority — you can optimize existing content to rank for these valuable keywords or create new content. On the flip side, if you're just launching your online store, you'll want a more even mix of BOTF and brand awareness content. Before you begin keyword research, we recommend sitting down with your content marketing team, brand managers, and other relevant stakeholders to determine: Goals of content marketing — What is the motivation to invest in content marketing? What problems are you trying to solve? What milestones are you hoping to achieve?Target audiences — Who are your best buyers? Who do you want to attract more of? Anybody you should avoid? Products, services, or events you want to promote — What products or services are most valuable in driving revenue? Are you releasing new products, or have any events on the radar? Competitive advantages — What differentiates you from competitors? What problems do you solve? Why are you the best choice for target audiences? Top competitors — Think of who you directly compete with, new names in the space, or brands you often hear from customer feedback. Once you iron out these details and have some direction to guide content marketing, you can create a list of keywords from our categories above and determine how to prioritize topics.We also suggest: Thinking about the brand awareness content that's most interesting or appealing to your marketing teams. Which conversations do you want to join and introduce your name to new buyers? Think about popular industry topics, current events, and what's trending to gather some ideas. Though these are low-priority and should be scheduled around the buying-intent keywords above, they're still worth pursuing if you have the resources and interest. This content can drive traffic, works well for link-building and social media promotion, and boosts topical authority. Building topic clusters to create structure across your website and ensure you have comprehensive content to rank for relevant keywords. Topic clusters are groups of related content, like a hub and spokes: you create one parent page and determine additional keywords to complement the primary content. For example, in our mattress brand example, you could create a topic cluster for "memory foam mattress" keywords, including "best memory foam mattress" as the parent page, complemented by posts like "memory foam mattress for back pain" or "memory foam mattress for stomach sleepers." Then you can schedule related topics together (or space them out to encourage variety) and make sure you cover important boxes. Develop a high-level strategy for each keyword you want to target — think about search intent, or the goal of the searcher, and decide whether building a product page, website landing page, or blog post makes sense. Also, decide if you can re-optimize existing content or if you plan to create new content for keywords. Note: it helps to look at search engine results pages to gauge what's already ranking for target keywords and who you're competing with; then, you check and confirm that the keyword presents a solid opportunity for your business and determine the right way to approach content. Remember — the specifics of your content plan, including the best keywords to target, when to target them, and what type of content to build, is totally dependent on your current situation and goals. There's no exact science; you can drive our strategies around your business goals and report on content performance. Then you'll have a better understanding of what strategies work well for you; this is important because you can use insights to continually refine keyword strategies and see better success from website content. More on this later. Best SEO keyword research toolsNow that we've explained our method to identify valuable keywords and build a comprehensive content plan, let's talk about the tools you can use to accomplish this research.Some of the most popular SEO tools with keyword research features include Ahrefs, Semrush, and Clearscope. We normally use Ahrefs in our processes because it has user-friendly keyword research tools, a "Content Gap" feature to research competitors' keywords, and custom rank trackers — however, we have experience with all three tools, and they each allow you to follow the steps above.Alt text: Ahrefs search engine optimization solution When working in Ahrefs, you can:Explore keywords by topic and identify relevant keywords to add to your content plan — you can find secondary keywords to target with main keywords or identify related keywords to build topic clusters.Look up specific keyword opportunities to see search engine metrics (average monthly search volume, keyword difficulty, and CPC) — these are important, but don't get too caught up in this; you should assess keywords by search intent and business potential. Analyze the keywords competitors rank for and determine gaps between content — then identify the right keywords to add to your plan. Build custom rank trackers to see where your site ranks for keywords on your content plan — you can track the rate of progression and troubleshoot low-ranking content so it hits the first page of organic search results. Identify the best keywords to target via PPC campaigns — for example, as we mentioned above, main category keywords are super valuable but sometimes hard to rank for, so you could prioritize these keywords to promote via Google ads until you achieve page-one rankings. Before we wrap up, let's talk about: The pitfalls to avoid when planning keywords. Recommended methods to report on content, so you can make more insightful decisions in future strategies. Three pitfalls to avoid during keyword research & planning topics We've already mentioned a few of these pitfalls throughout — for example, teams get caught up pursuing high-traffic content because it seems applicable to their brand and they want to "spread awareness." But let's talk more about these mistakes and how to avoid them during the keyword research process. Targeting only the popular category keywords for the sake of increasing traffic and out ruling more specific variations of category keywordsWhile teams get distracted chasing traffic, they often overlook or completely rule out keywords just because they have low volumes — why target "organic latex mattress" when you can target "best mattress 2023" and get in front of X times the number of searchers? While we see the logic in that thinking, we don't recommend "casting the widest net" because there's a good chance you won't catch anything valuable — you're far more likely to convert the readers with interest in your specific offerings. Targeting a keyword like "best mattress 2023" might bring thousands of visitors to your site, but you are probably only going to convert a few readers. "Organic latex mattress" might only bring one hundred visitors to your site, but you have a higher probability of turning those hundred website visitors into actual customers.Copying competitor content plans without any strategyAnother pitfall we wanted to elaborate on is: copying competitor plans to appear in the same conversations. We often see brands, especially those who are just starting out, look at what competitors do and copy the strategy. This is actually a pretty common SEO tactic. However, you have to be more strategic to actually reap the benefits of plucking competitor ideas. The right keywords for your competitor might not be a good fit for you. For example, let's take it back to our mattress brand: if you primarily sell latex mattresses, it wouldn't make sense to copy keywords from Tempur-Pedic (a memory foam mattress brand) because you have different target audiences. Some of the keywords might apply to you, but certainly not all of them.Instead of just copying the content gap report and scheduling in everything you haven't covered, you should weed through the gap report and identify the topics that actually relate to your content marketing goals and brand offerings. Otherwise, you'll spend time and resources targeting keywords that don't attract the best leads or generate real results.  Failing to establish clear goals before kicking off keyword research or content marketing strategiesOf course, the biggest mistake we see teams make, and one that leads to the pitfalls above, is the failure to brainstorm clear goals to drive marketing strategies. Everybody wants to "increase website visitors and sales," but you have to dig in to gameplan the specific steps to achieve that — which keywords and audiences to target, the products to promote, how to build website content, and how to position your solutions. Again, what works for another brand to "increase ROI from marketing" might not be the best approach for you.  That's why we recommend having an organizational brainstorm before putting together your content plan (as outlined above). This is what gives you the insights to carefully build a content plan that's tailored to your eCommerce store, designed to help you hit short-term goals and work towards significant milestones.Bonus: Tips to report on & improve eCommerce content marketing efforts Speaking of insights to guide content strategies, we'd be remiss if we didn't touch on measuring results from website content. Even if you put together (what seems like) a really solid keyword plan, you won't know what works and what doesn't if you don't track content performance — specifically, rankings in search results, organic traffic, and content conversion rates. These metrics tell you what performs well in SERPs, draws in new readers, and leads to sales.Without this data about your keyword strategy, you're stuck slotting in new keyword suggestions without any real idea of how they'll work for you. We recommend Ahrefs above to build rank trackers and report on SERP performance, but you can supplement with tools like Google Search Console and Google Analytics to measure traffic and conversions from content. Google Search Console shows you which queries you rank for, the number of impressions for each query, and how many times searchers clicked on your content from results.Google Analytics lets you dig into traffic sources, view metrics for individual web pages, and track conversions from website content. Then you have the data to double down on what works for you and troubleshoot what doesn't. Content not ranking well? Refresh and re-optimize the page, or try off-page strategies to promote content. Ranking but not drawing in traffic? Revise page titles and meta descriptions so they're more attention-grabbing. Drawing in traffic but not converting? Take a look at page content and update so it better appeals to search intent.Pro Tip: After you understand which category keywords are most successful for your brand, you can also optimize Amazon (and other online marketplace) listings for those keywords. Then, your website and Amazon online store can appear in SERPs for related search queries, and you can target users from both channels.You can also schedule a consultation with our agency to talk digital marketing strategy. We cover everything from website design to SEO, content development, email marketing, and more. We'll meet with you to understand your current challenges and develop the right eCommerce SEO strategies to build your brand and achieve your goals.
SEO for Wineries and Vineyards: Increasing Wine Sales and Driving Tasting Room Traffic
Before getting into SEO, many wineries we worked with had tried other digital marketing and advertising campaigns to increase growth, such as running pay-per-click ads. But they couldn't advertise their products exactly as they wanted on Google search or social media.When you're running online ads for wineries, you're subject to more strict rules about what you can and can't say if you're advertising alcoholic products. This limits the control you have over your brand and your messaging – which can make your campaigns less effective.SEO solves these problems by increasing organic traffic to your site (where you have complete control over your content and messaging) and focusing on local search queries to drive local foot traffic to your winery.At Cove, we have executed full-service SEO-focused eCommerce growth for several types of wineries - from boutique wineries to estate wineries. In this article, we'll guide you through a step-by-step process of how we handle SEO for wineries, including: Our technical SEO process: Finding and fixing technical SEO issues on your winery site, optimizing site architecture for usability, and improving crawling and indexing. Fixing these technical SEO issues alone can often lead to a significant improvement in your site's visibility on search engines.How we develop and execute content marketing: This involves everything from keyword research to actual content production. At Cove, we use target keywords with high buying intent and use an interview-based research process that helps us write authoritative content in your niche.How we use local SEO to drive local traffic to your winery: For most wineries, increasing your site's visibility in local searches is key. This is how you get local business and community engagement (with tours, wine tastings, and other events). We can increase your site's local visibility and drive foot traffic by optimizing your for local search queries and managing your business listings.Our link building strategies: We have several different link-building strategies that build authority and boost your website's rankings. This includes everything from finding guest blogging opportunities to creating high-quality, shareable content (such as data-driven reports and polls/surveys about the wine industry). To see how Cove can help your winery reach its specific goals, contact us for a consultation. Technical SEO for WineriesStep One: An SEO AuditIn our experience, many wineries outsourced their website development and were unaware if SEO best practices were being followed. Everything about website development, starting with the eCommerce platform you use to host your site, matters when it comes to SEO. But unless your dev and website design team is part of an SEO agency (which isn't common), you can't trust that your website development will be done with a good SEO strategy in mind. That's why the first thing we will do for your winery is a full SEO audit.Here's a list of some of the common problems we find in an audit and how we fix them.Broken links: We identify and fix any broken links (404 errors) on your website. We either redirect these links to the most relevant page or replace them with functioning links.Duplicate content: We find duplicate content (which can confuse search engines and may lead to a drop in rankings) and fix it using the best solution, which could be: setting up 301 redirects, using canonical tags, re-writing existing content, etc.Slow page speed: Improving page speed is less about improving rankings and more about improving conversions. We prioritize improving the page speed of sites that already have the most visibility (so you can see quicker wins on the conversion front). We can improve your site's page speed by optimizing site images, compressing CSS, HTML, and javascript files, verifying your server response time, setting up a content delivery network (CDN), and more.Bad user experience for mobile users: Google uses mobile-first indexing, so we will make sure your site is mobile-friendly.Missing meta tags: We will make sure all relevant pages have unique, descriptive, and SEO-specific titles and meta descriptionsYou'll likely see a boost in your site's visibility just by fixing the technical SEO issues we found in our audit. And fixing those issues is a good first step before spending significant time and money developing and implementing future SEO strategies and content strategies.But you don't want to just quickly fix these issues without first having a good SEO strategy in place. Doing so won't help maximize growth.For example, let's take a closer look at how we handle duplicate content found on your site. Duplicate content can occur on a website due to various reasons (poorly set up URL parameters, copy and pasted product descriptions, website mirrors, etc). While duplicate content doesn't always result in penalties, it can hurt the visibility and rankings of pages that have duplicate content. At Cove, we will address each occasion of duplicate individually and decide the best solution, whether it's setting up canonical URLs or re-writing content, or re-directing URLs. We will make these decisions based on how they'll help improve your overall site visibility and key metrics.Curious on your site would score on an audit? Request an SEO audit from Cove. We do an in-depth SEO audit of your site and provide you with a detailed report that shows how you can improve your site's visibility by fixing technical SEO issues.Step Two: We Optimize Your Site ArchitectureSearch engines need to be able to efficiently read your winery's website site and categorize it – that way, they can recommend it to the right search queries.We optimize your site's architecture by looking at:Your site's URL Structure: We audit URLs to make sure they're SEO-friendly. We take a look at an example of good URL structure below.Your site's navigation: Your website should be easy for search engines to navigate, with a logical and clear hierarchy. This is helpful for both users and search engines.How you use internal Linking: Internal linking helps create site structure and also helps your domain distribute page authority across your website. We conduct an internal link auditing, making sure that you're using internal links effectively and strategically.An Example of a Good URL StructureHere's an example of a good URL structure for SEO that can be applied to winery websites, including home pages, landing pages, product pages, and the blog:Home Page: URL: examplewinery.comA clean and simple URL structure for the home page is preferred, without any unnecessary subdirectories or parameters.Landing Pages: URL: examplewinery.com/landing-pageUtilize descriptive words in the URL to represent the purpose or topic of the landing page. Keep the URL concise and relevant to the content.Product Pages: URL: examplewinery.com/products/wine-nameInclude a "products" subdirectory followed by the specific wine name in the URL. This structure provides clear categorization and helps search engines understand the purpose of the page.Blog: URL: examplewinery.com/blog/post-titleIncorporate a "blog" subdirectory followed by the post title in the URL. This structure makes the blog section easily distinguishable and allows for concise and descriptive URLs for individual blog posts.Step Three: We Improve Crawling and IndexingWe also make sure that your site is being indexed properly so we know it's being read and registered by search engines.To do this, we:Create and submit an XML Sitemap: This helps search engine bots understand the structure of your website and index it accordingly.Check your Robots.txt: We check to make sure your robots.txt is not blocking search engines from indexing important pages.Implement Schema markup: Schema markup is structured data. By implementing it on your site, we help search engines understand your pages better.Step Four: We Monitor Your Site Performance SEO is an ongoing process, and your winery likely has many moving parts in terms of content, web, and design development.At Cove:We will help guarantee that changes to your site (design and content) are set up without creating new technical SEO issues. We will help keep your site updated and competitive as search engines update their algorithms. If you're interested in having your site audited to look for architectural navigational errors, contact us. Or, keep reading to learn how we help all types of wineries see an increase in rankings and sales by developing a winning content strategy, creating link-building opportunities, and optimizing their local pages for local search.Improve Your Local Winery's Sales with Local SEOLocal SEO is a major aspect of your winery's business. Local search queries are almost always high-buying intent – with prospective customers looking for products within their area. We've helped several wineries improve their local visibility. Below we cover just some of the strategies we use to get this done.Google My Business OptimizationWe will optimize your winery's Google My Business (GMB) profile, ensuring accurate and consistent information such as name, address, phone number, and operating hours. We will also optimize the description, select appropriate categories, and upload appealing images to improve the visibility of the GMB listing in local search results.Doing this – and remaining active on your GMB listing – can help your winery move up in local Google search results. Plus, ensure your business information is also in all relevant local citations and directory listingsIn addition to setting up your Google business profile, we will build and optimize local citations and directory listings for your winery across relevant platforms. We will ensure consistent and accurate NAP (name, address, phone number) information is provided, helping search engines associate the winery with its specific location.Location-Specific Content OptimizationWe will also optimize your winery's website content, including landing pages, blog posts, and event listings, with location-specific keywords, such as "san diego wineries." We make sure these local pages are optimized using content optimization tools, along with the best practices of on-page SEO, including keywords in headings and meta descriptions.We will also ensure that the website contains relevant information about the winery's local area, such as nearby attractions, events, and travel tips, to appeal to local visitors and enhance local relevance.Implement Schema MarkupImplementing schema markup on your winery's website helps search engines understand the specific details of the business, such as location, contact information, opening hours, and customer reviews. This markup enhances the website's visibility and appearance in search engine results, including local search features like rich snippets, maps, and reviews.Focus on Local Links/Citation BuildingIn addition to the link-building efforts we listed above, we can also develop a local link-building strategy to acquire high-quality backlinks from local businesses, winery associations, tourism websites, and other relevant local sources. These links help establish the winery's authority and improve its visibility in local search results.Some of the local link-building strategies we've used with past clients:Get their winery added to local business directories: This helps build local citations and improves your winery's visibility in local search results.Publish local media and press releases: We developed relationships with local journalists, bloggers, and media outlets. This lets us publish press releases about new wine releases, winery events, or notable achievements (such as winning awards and wine tastings). If your winery gets featured in local news articles or press releases, it can result in valuable backlinks and increased exposure.Collaborate with food bloggers and restaurants: We've also forged partnerships with food bloggers, culinary influencers, and local restaurants. For example, your winery can offer wine pairings for their recipes or collaborate on food and wine-related content or exclusive, invite-only tastings in your tasting room. This cross-over results in mutual promotion, cross-linking, and increased visibility for both parties.By implementing these strategies, we can help a winery improve its local search engine rankings, attract local customers, and increase foot traffic to the winery's physical location.Developing a Content Strategy (with a Focus on Conversions)The number one mistake we see wineries make when developing an eCommerce content strategy is focusing on increasing traffic, not on increasing sales. But when you focus on increasing traffic, you spend significant time and money on strategies that may or may not bring you any extra revenue.At Cove, we develop content strategies for wineries with a focus on generating conversions. Here's how.First, we work with your team to understand your target audience. We want to know who your best customers are. We want to know how they find your winery and what they love about your service and product. Then we come up with content ideas. We take the information we learned from your team and come up with topics. For example, if we learn most of your customer base came from people wanting to learn more about wine, then we'd come up with buyer's guides to help that target that audience. If, on the other hand, most of your customers are actually already very knowledgeable about wine and were more looking for deals, then we'd come up with topics around finding specific wine brands at the best price.Then we find corresponding keywords. We find high-intent, buying keywords that correspond to the topics we came up with. These are keywords that are much more likely to find you new customers. Here are some examples of high-buying intent keywords for a winery. Keep in mind these are hypotheticals, and the keywords we find for your winery will depend on your business model and target audience.Best type keywords, including "best price for Riesling," "best organic wines," "best wine subscription services," "best low calorie wine," etc. Alternative type keywords, including "best alternatives to moscato," "best alternatives to expensive wine," and "alternatives to merlot."Comparison keywords, including "Riesling vs Chardonnay," "Merlot vs Pinot Noir," etc.How to / educational posts, such as "Where to buy affordable wine," "How to get into wine," "How much to spend on wine," and "How to save money on wine."Local keywords (if your winery has a local component), such as "best wineries in [city name]", "best merlot in [city name]," "where to buy wine in [city name], etc.Producing Authorative and SEO-Rich ContentAnother big challenge for wineries is writing highly authoritative content that represents their industry and business while still being optimized to rank in search engines.Usually, wineries take one of two approaches:Approach #1: They use an in-house team to write content. The problem is two-fold. First, their in-house team is usually stuck juggling other content and marketing tasks, so they can't write content fast enough to see growth. Second, their in-house team isn't writing with an SEO-led strategy. So while they're writing informative content about wine, it isn't ranking in the SERP (search engine results pages). And if a piece of content doesn't rank, it can't convert. Approach #2: They outsource content writing to an agency or contractors. The problem here is that outside writers don't know your company and niche. They may have a basic understanding of SEO, but they'll turn in content your editors need to spend a lot of time editing and revising.At Cove, we solve this problem in two ways.First, we find writers with experience in your space. We use content writers who have written for businesses like yours before. This makes it easier for them to understand your products, business model, and messaging.Second, we use an interview-backed research process. Once we have our topics, we talk to members of your winery team to get the most helpful information about the topic. With this interview-backed process, we can produce highly optimized content that follows the best practices in on-page SEO while making sure that content accurately reflects your winery's core products and services.Linkbuilding (Outreach + Campaigns)Wineries have a lot of great opportunities when it comes to linkbuilding, thanks to the broadness of the winery niche and its global appeal.Here are some of the strategies we've used before to increase link building for wineries.Reach out to wine associations and organizations: Join relevant wine associations, organizations, and industry groups. Many of these associations have websites with member directories or resource pages where you can get a link to your winery's website. Participating in industry events and networking opportunities can also lead to valuable link building opportunities.Guest blogging: Reach out to wine-related blogs, magazines, and websites and offer to write guest articles or contribute to their content. This allows you to showcase your expertise and include a link back to your winery's website in your author bio or within the content itself.Wine reviews and influencer collaborations: Send your wines to wine bloggers, influencers, and reviewers for consideration. Positive reviews or mentions can lead to backlinks to your website as they share their experiences or write about your wines.Winery events and sponsorships: Host or sponsor wine-related events, festivals, or charity fundraisers. Event websites or promotional materials often provide opportunities for sponsors to be featured with backlinks to their websites.Wine tourism and travel websites: Connect with travel websites that feature winery tours, wine trails, or wine tourism content. Request to be included in their listings or write informative pieces about wine tourism in your region with a link back to your winery.Social media engagement: Engage with wine enthusiasts, influencers, and wine-related communities on social media platforms. Meaningful interactions and sharing valuable content can lead to natural backlinks and increased visibility for your winery.Data-driven reports: We can do in-depth data-driven reports around wine, such as how it's consumed across the US. What states consume more wine than beer? Is white wine more popular than red? What's the most an average person would spend on a glass of wine or an entire bottle?Next Steps: Get Started with the Best Winery SEO StrategiesAbove, we looked at how we have helped wineries with their SEO efforts. Specifically, how we tailor our SEO marketing strategies to get you both:improved site visibility, andincreased sales by targeting potential customersOur SEO strategies are comprehensive – starting with a full-site technical SEO audit. We also develop content strategies to help grow your site's organic traffic and optimize your site for local search queries.For more information on our SEO services and how we can help your winery grow its business, reach out today.
Commerce7 SEO: The Guide to Optimizing Commerce7 Websites
Commerce7 has started to get really popular as a go-to eCommerce platform for many wineries today.As wineries build new sites on Commerce7 Storefront or integrate with their existing WordPress or Squarespace websites, the best way to improve online visibility and drive organic traffic to the store is by addressing the technical issues on the platform and implementing the best practices for SEO. However, there is a noticeable lack of resources and information regarding SEO for Commerce7 websites.In this guide, we will provide practical steps for doing SEO for wineries on Commerce7. We'll look into several platform-related technical SEO challenges and ways to address the issues, content strategy, and on-page optimization specifically suited for the wineries and Vineyards running on the Commerce7 platform.This guide will be useful for both new and established wineries looking to make the most of Commerce7's features and improve their website's search engine rankings. By understanding and applying these SEO practices, wineries can enhance their online presence and attract more customers.Let's get started.
Looking for growth?
Let's
talk
Full-service engagements start at $6000/mo.